Our human herd was completed with the arrival of our ANZAC baby in 2019. We love living in the hills where the wild things are. There is no place we'd rather be than together.
Naomi is a keen reader and gardener (when she gets the time) and Frans works hard so he can play hard fishing. Our four children do not need to be asked twice to "help out with the goats" - and they each have special bonds with particular goats.
Our family is in love with each other and with our roles as kaitiaki of this land and its' creatures. We're on a journey of learning and transformation ourselves, and hope that we can inspire others along the way. Link to a recent Stuff feature about us
here.
Our caprine herd is predominantly Saanen, which being a Swiss breed of mountain goat is perfectly suited to our hilly location. We have some Sable Saanen (which have a pigment in their skin and coat which can give them an advantage as outdoor goats in NZ sun) and a sprinkling of Nubians (with their 'cute floppy' ears and Roman nose).
Our goats can choose where they wish to be, browsing, grazing, sunbaking or having a lazy lie-in on a deep bed of hay. Our loafing barn is available 24/7 for the herd to use, especially in inclement weather, as goats hate rain and wind in combination as much as any Wellingtonian. We supplement our goats with sprouted barley from our own fodder system, feed ad-lib hay, baleage, and have had a specific goat pellet made to match their requirements on our farm. Despite PKE being classed a waste product, our herd will never be fed it. Ever. Although we are not currently certified organic, we farm regeneratively, and with organic principles, ensuring our milk is free from chemicals, fertilisers or phosphates. The way milk should be.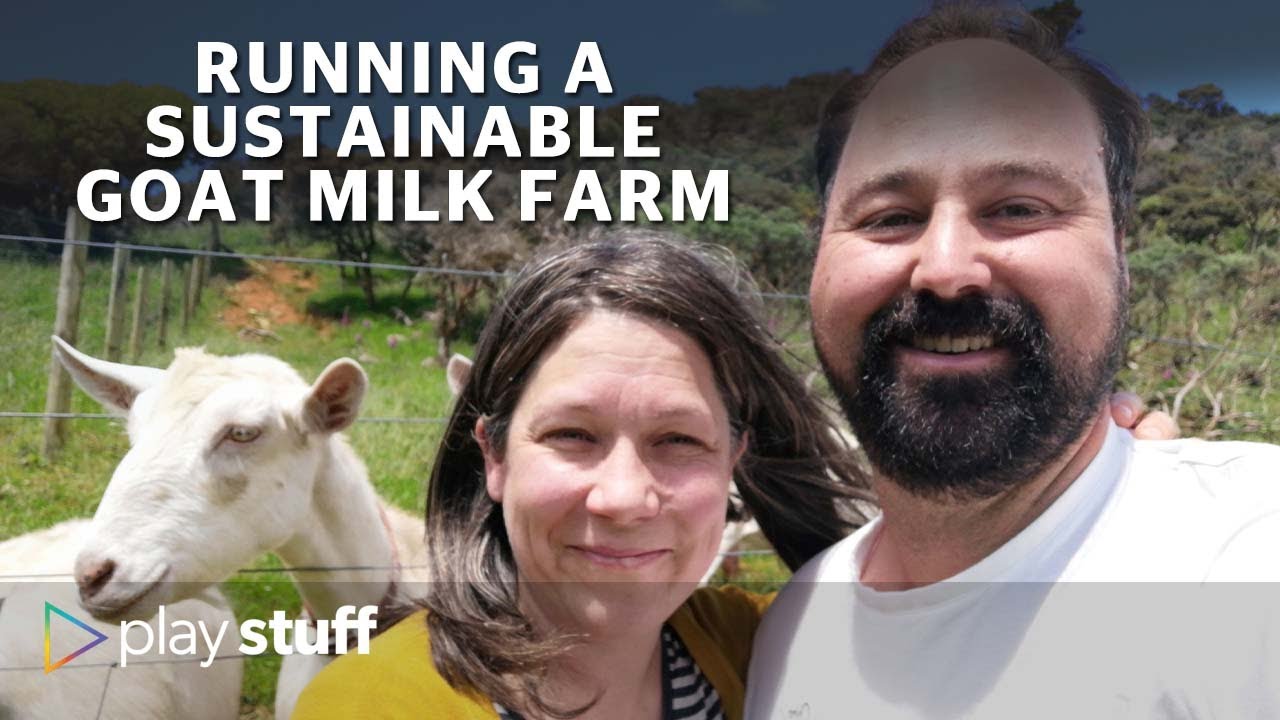 CAPRINES FOR CONSERVATION
Our goats have their own brand too ...
SOMETIMES WE TELL STORIES
Udderings is our natterings and narratives ...